YOUR GUIDE TO COMMISSIONING YOUR BESPOKE OR CUSTOM-DESIGNED JEWELRY WITH ME.
A TRULY PERSONAL EXPERIENCE
FOR A TRULY PERSONAL JEWEL
BEYOND THE TRADITIONAL BOX
The JEWEL BOX is more than a gift of beautiful jewelry. It is also an experience. Your special someone joins me in the design and creative process. Using the gemstone(s) you choose, we bring to life an exclusive piece of jewelry that they will treasure forever – that truly represents who they are.
"Luxury is in each detail."
THOUGHTFUL. EXCLUSIVE. PERSONALIZED.
The time and contemplation that go into creating a custom-designed piece of jewelry are the very definition of luxury. Every detail is carefully thought through – and is inspired by the essence of the person I am designing for. Exclusively designed. Exquisitely crafted.
Your special person will discover the stunning gemstone(s) you chose, original design ideas I sketch based on what I you tell me about them, a ring-sizer, personalized card, return shipping materials – and the experience of designing their exclusive creation.
1. We connect.
Reach out to me (here is my contact info).
- Tell me all about your special someone. I will guide you in your gemstone selection and discuss design ideas.
2. I do some preliminary sketches.
These sketches are a starting point for your special person – to get the creativity flowing.
3. Your JEWEL BOX is shipped.
Your JEWEL BOX , including gemstone(s), sketches, ring-sizer and personalized card, is shipped with tracking.

4. Let the design experience begin.
- I work with your special someone to bring thier one-of-a-kind jewelry creation to life.
- The gemstone is shipped back. I can create the jewel, giving you updates on throughout the process.
5. Final Shipment
The one-of-a-kind creation is shipped out, ready for the big reveal.
WANT TO GIFT
A JEWEL BOX?
I am thrilled to walk you through the process and help you make a perfect gemstone selection.
LET'S BRING YOUR DESIGN TO LIFE... TOGETHER.
CLIENT LOVE - TESTIMONIALS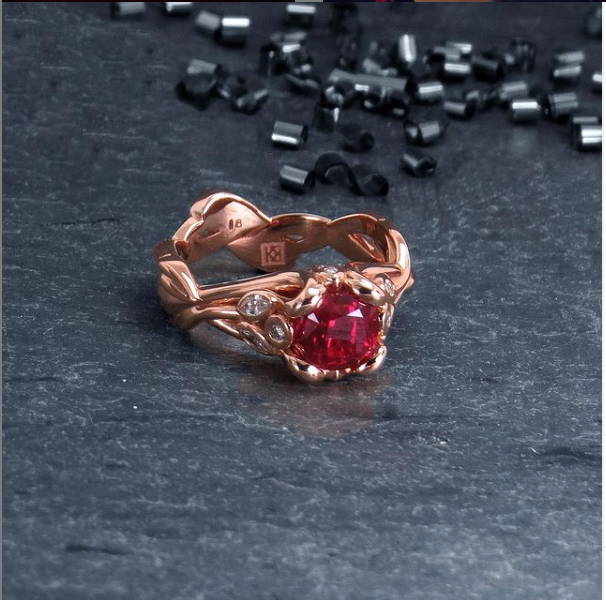 It's nothing short of magnificent. Brava.
Thank you for all your glorious talents.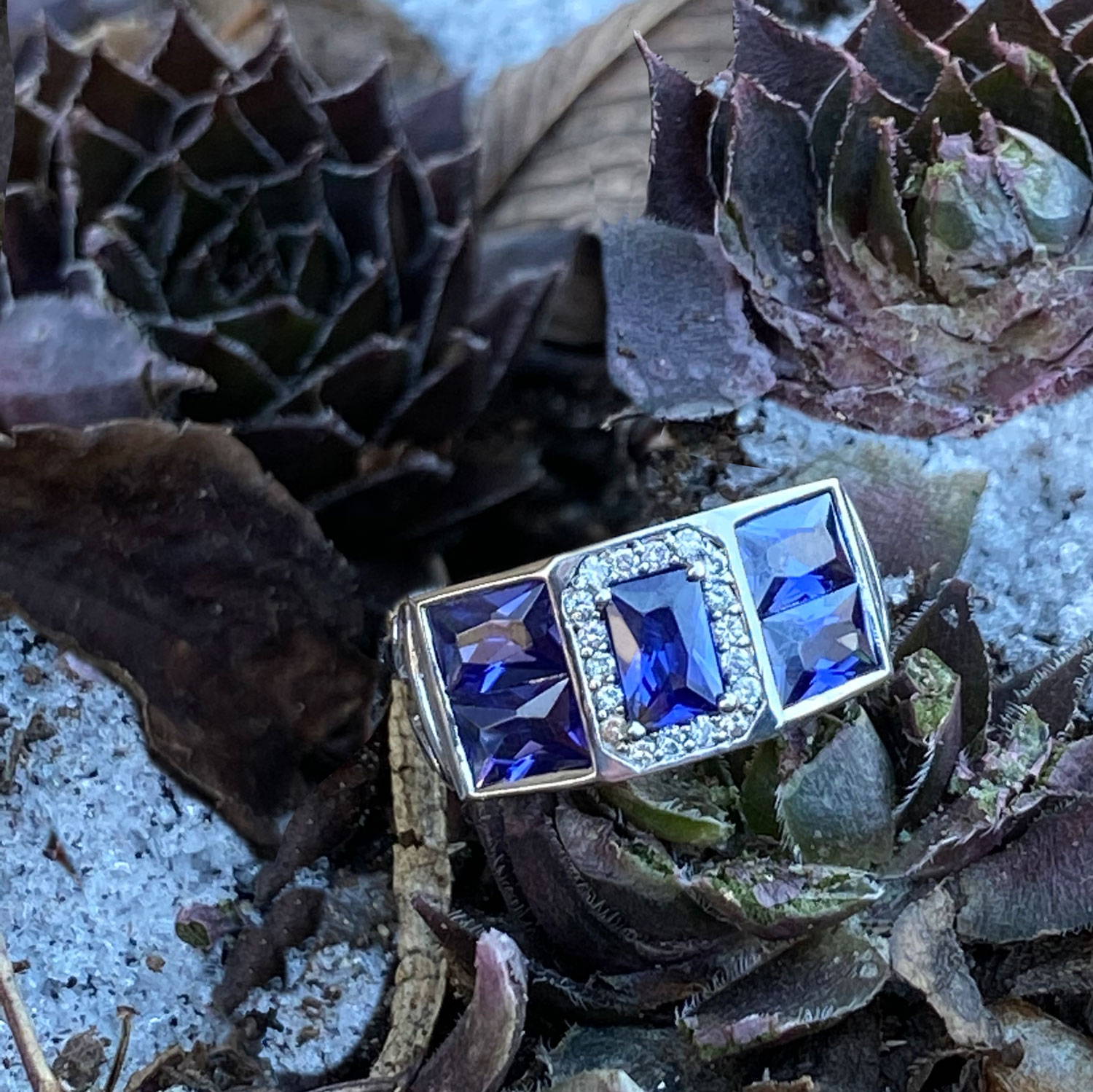 I am fortunate to know a fabulous jewellery designer Kate Hubley (K8jewelry) and I asked Kate to redesign a ring with the tanzanites my husband bought me to commemorate the passing of my parent . Kate was amazing to work with, I absolutely love my ring and I know that my mom would love this ring and every time I wear it I will think of her.
Joanne Ford, Ontario, Canada
ASSOCIATIONS & CERTIFICATIONS