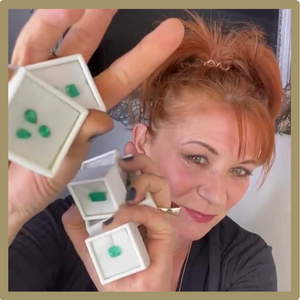 .LE PROJET « RÊVE »   Bijoux à émeraude afghane pour aider les  filles et femmes  d'Afghanistan. Le projet Rêve est ma collection de bijoux haut de gamme créés avec des émeraudes de la vallée du Panjshir, en Afghanistan. Elles sont extraites par les mineurs artisanaux, sans implication des talibans.  
---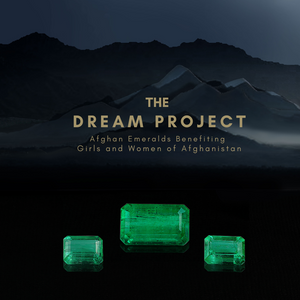 THE DREAM PROJECT Afghan Emeralds Benefiting Girls and Women of Afghanistan Version française WE LEFT THEM BEHIND... You may remember… Late August 2021, our collective heart sank… As the last USA and NATO aircraft lifted out of Kabul, we were all concerned about the Afghan women and girls left behind… What does life hold for them now? What can we do from so far away? Introducing... The Dream Project The Dream Project is my designer fine jewelry collection created with emeralds from the Panjshir Valley, Afghanistan. They are mined by the people of the valley and sold through a small...
---
Ever wonder about ETHICAL GEMSTONES?  Discover the beautiful story of the artisanal women miners of East Africa and how women are lifting women so they may thrive.
---
• Alternative Bridal • Custom Design • K8 Client Stories • Press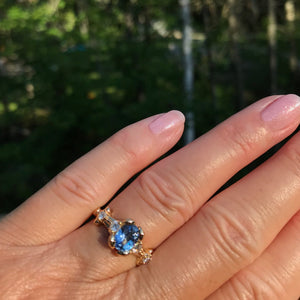 Discover Nathalie's beautiful story of love, compassion and perseverance, represented in a very special custom engagement ring - made in Montreal - and featured in Forbes article "Charming and Heartfelt Engagement Jewelry Stories."
---
• History of Color • Power of Color • Red
Strength. Power. Determination. Passion. Love. Courage. Celebration. Survival
RED - It's in our blood. There is something primal about our attraction to red. The color of blood and burning embers. Intense, Firey. Evocative.

Discover the power of red and how you can unleash your fearlessness by adorning yourself with red.