EDGY ELEGANCE.
EXQUISITELY CRAFTED.
IN MONTRÉAL.


Hi! I'm Kate (aka K8).
The first thing anyone asks me is, "How long have you been doing jewelry?" Well… since I was a kid. Since my first year in uni. But not as a full-on career.
Believe it or not, I started out in computer science and accounting. I was living a nightmare… until a friend suggested I take a jewelry class at the Nova Scotia College of Art and Design. Yeah – I found my happy place. Nevertheless, I continued my academic studies in Montreal and France (not in computer science and accounting, but rather in languages and translation).
After my Master's, I went on to work as a copywriter in the creative department of some of Montreal's hottest ad agencies. All the while, I took endless jewelry classes and set up a little studio at home. Jewelry was always a serious hobby… until it wasn't.
I originally started making jewelry because I'm a magpie. My eye and attention are drawn to sparkly, shiny things. Not to mention how meditative and calming the process is for me. An escape from the high-stress grind of the corporate ad world.
Slowly but surely, as I dove more into design and gemstones, I realized I had to answer my true calling and leave advertising altogether. So... I focused on honing my goldsmithing prowess and studied my butt off to become a gemologist (gemology is super sciency).
PEOPLE THE WORLD OVER - THAT'S MY WHY
Through gemology, I have made friends around the world – for Mother Nature has scattered her treasures to every corner of the Earth. I have learned so much about the people who mine the precious materials I use in my creations – about their cultures, traditions, politics, socio-economic conditions, participation in the industry and, of course, their mining realtiy and local environment.
The more people I meet, the more I learn, the more I am committed to ensuring that I buy from people I know, that my sourcing is responsible, fair and ethical. And that me and my collectors can "pay it forward" as much as possible.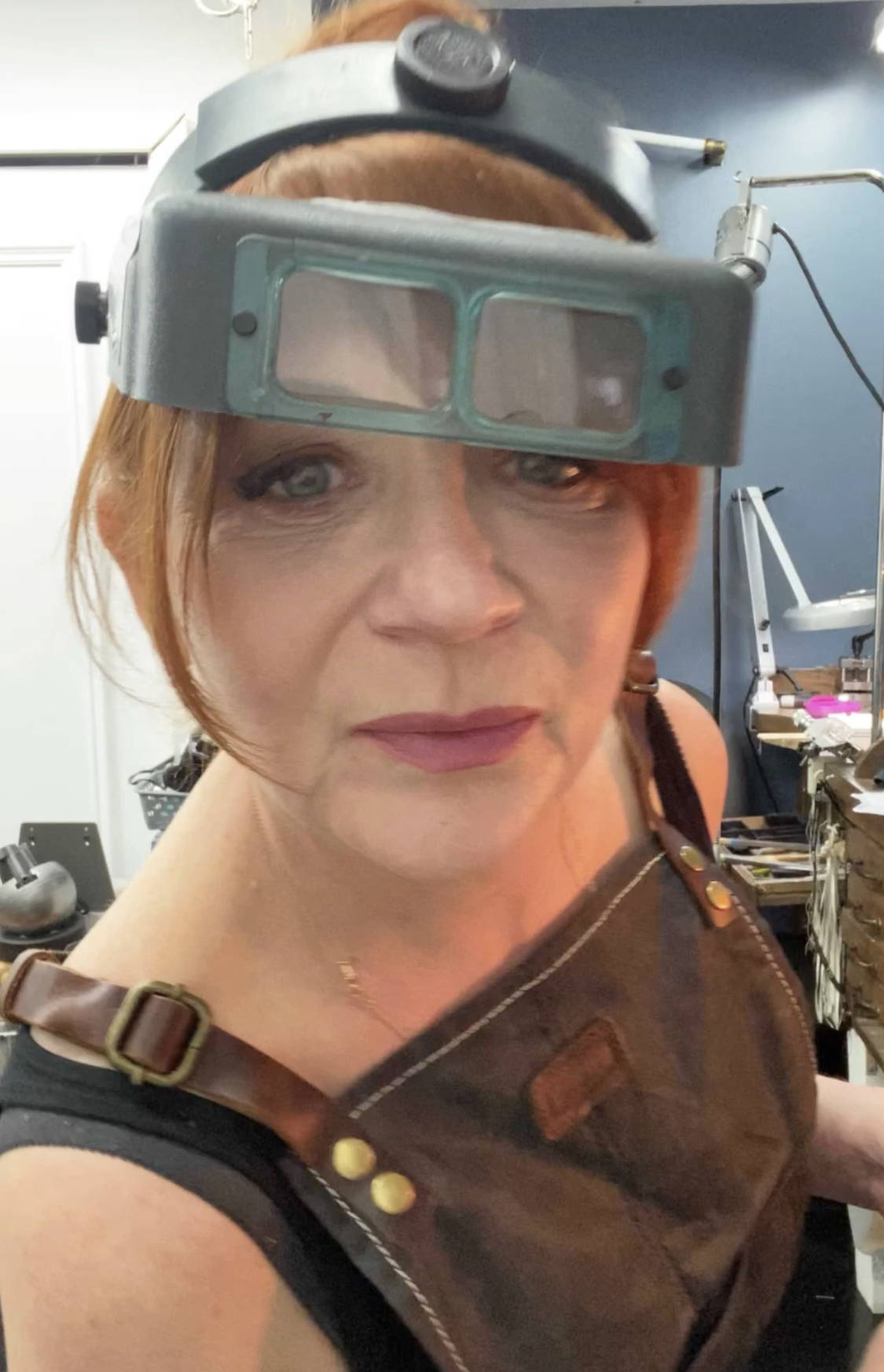 I have decided to dedicate this chapter of my career and life to use this seemingly superficial passion of mine to create change in the world by shining the spotlight on how these precious goods are sourced and on the people who live in the places they are found.
I design for anyone looking to express their unique balance of rebel style and timeless sophistication. Anyone with an eye for edgy elegance. Some collectors are super socially conscious and love the idea of giving back. Some want exclusive luxury and original design. Some want jewelry that celebrates their fearlessness. Some want it all.
I'm here to bring their desires – and yours – to life.
ASSOCIATIONS & CERTIFICATIONS