Search for your perfect diamond right here.
If you are like many of my clients, you turn to the Internet to research diamonds before you buy. And so you should. It's important to be well informed. But it can also be overwhelming - the exact opposite of romantic and joyful. My search tool puts the power in your hands to set your own criteria and find your perfect diamond. It gives you access to an incredible inventory of beautiful, well-priced diamonds - including ethically sourced Canadian diamonds - from international diamond suppliers whom I have personally vetted for their transparency and integrity.
K8's Expert Diamond Advise
Once you do your research, you will receive prices and photos to review. Then it is time for us to connect. We will look at your diamond search results together and I will give you guidance to narrow down your selection. See my qualifications here.

I can even communicate directly with the diamond supplier to find out details that may not appear on a lab report, such as...

is this diamond "eye clean"?




does this diamond have haze?



does this diamond sparkle?

This is a service your average online diamond store does not offer.

We can even bring in the diamond of your choice on memo so you can actually see it at my office - and fall in love with it - before you buy. This bring back the joy and romanticism of buying a diamond, knowing that you have made the right choice.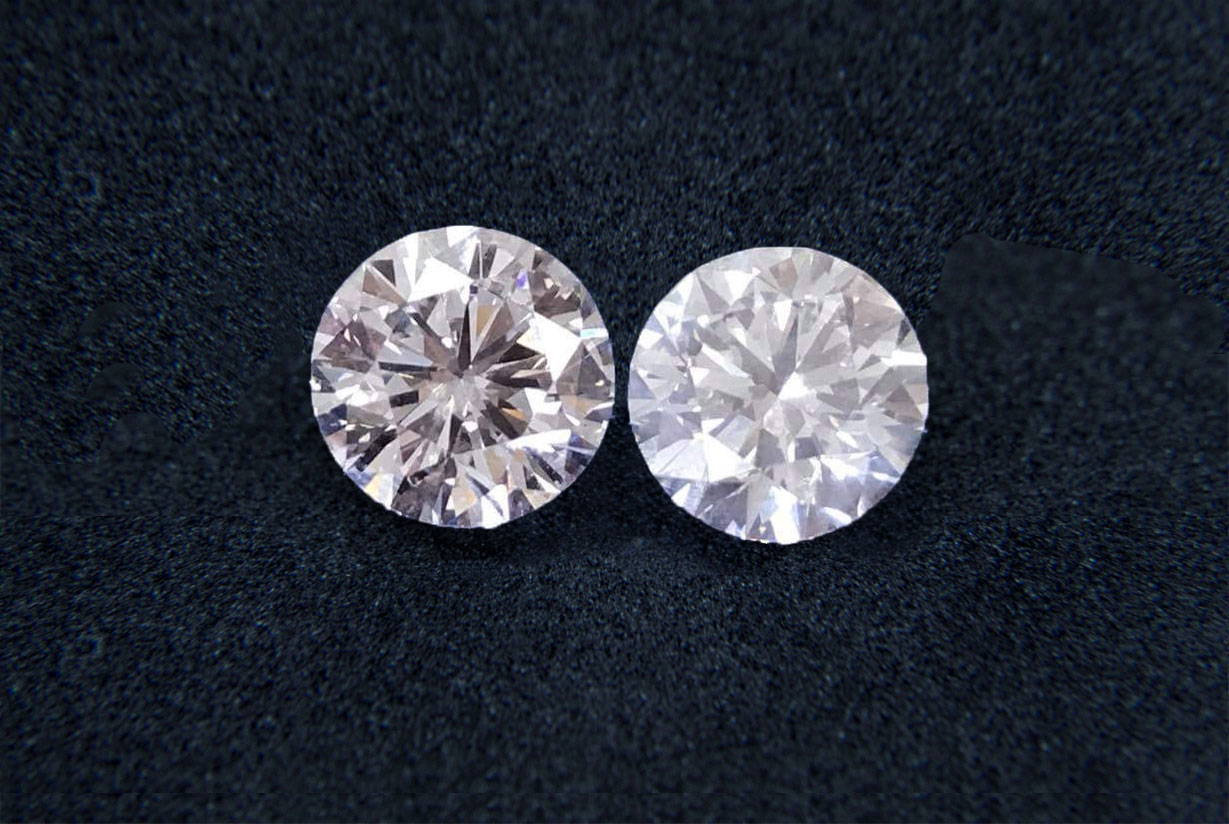 A Certificate doesn't tell you how much a diamond sparkles.
These two diamonds have almost identical certificates (H color, SI1 clarity, GIA triple excellent cuts) . The one on the left is bright and sparkly, the one on the right cloudy and lifeless. Cloudiness or haze is not included on a certificate. That is why it is so important to trust a qualified diamond expert to help you make your final decision, rather than purchase online sight unseen.
DID YOU KNOW...
Canada is the third largest producer of gem-quality diamonds in the world, after Botswana and Russia? And Canada's diamond industry is respected for its commitment to responsible mining and the sustainability of the natural environment and people living in the community.
There is more and more awareness of ethical diamonds and that is why I am so proud to offer certified Canadian diamonds - including CanadaMark - all of which are lasered with an identification number and come with certificates of authenticity.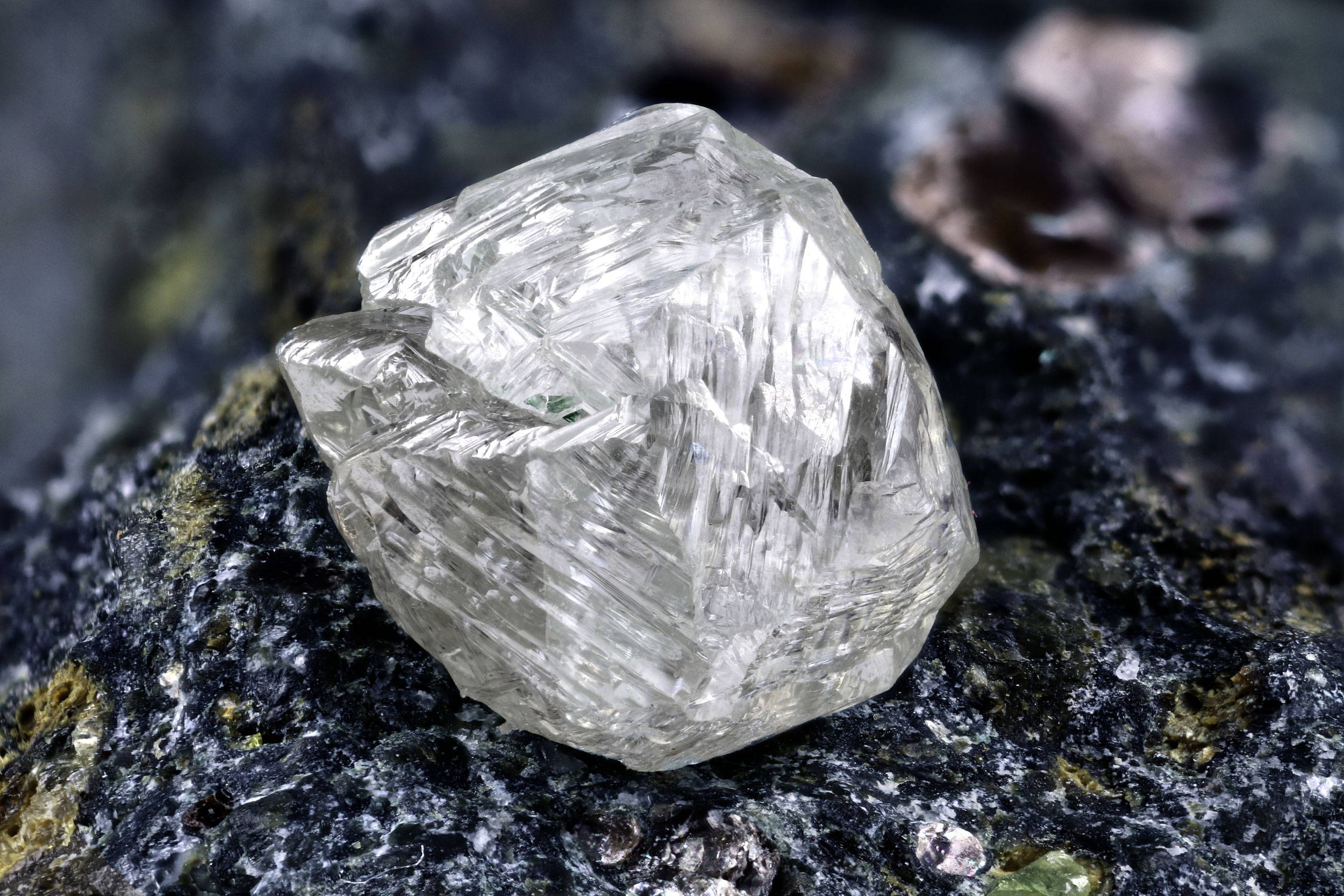 Rough diamond sitting on Kimberlite .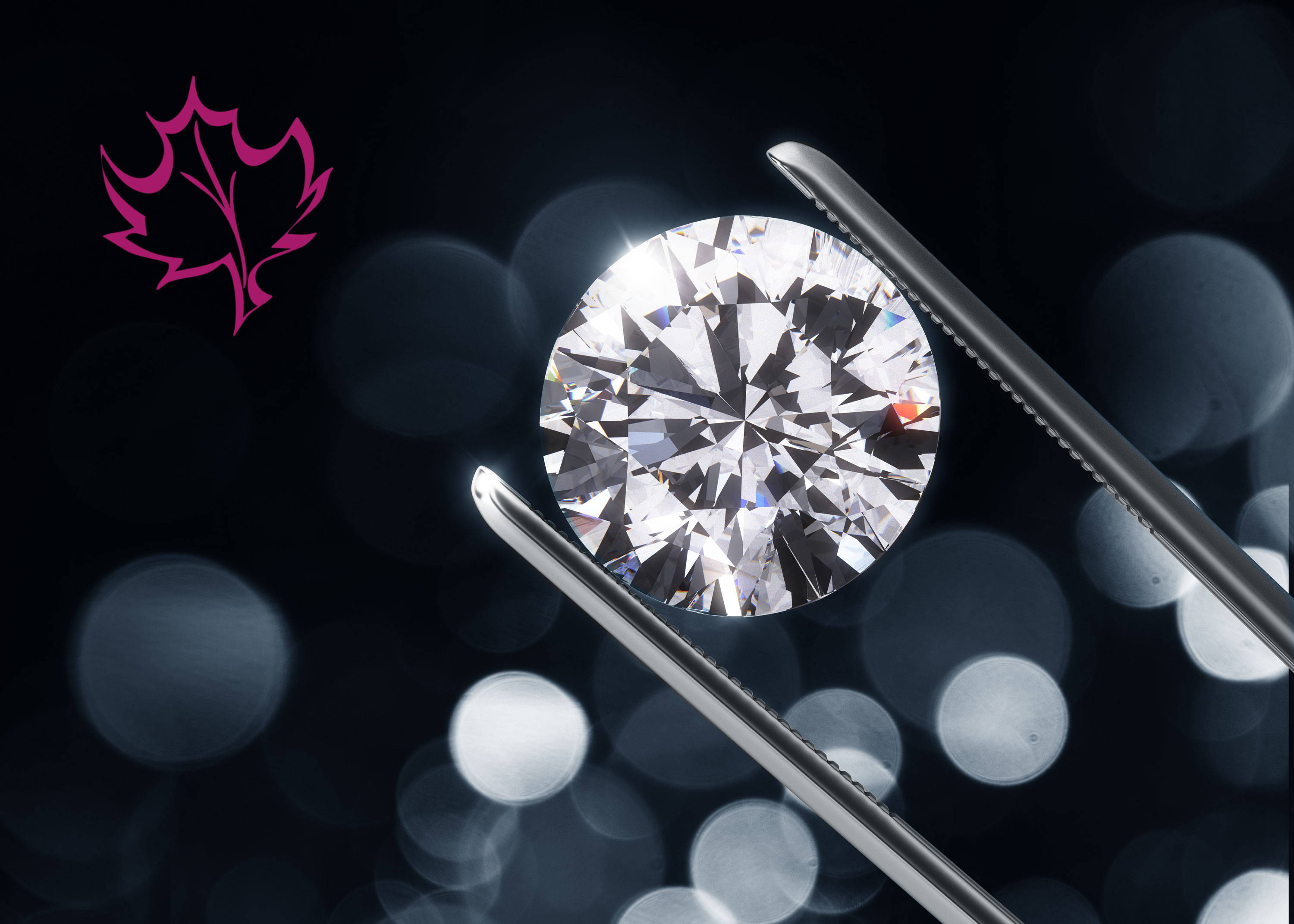 Your diamond's unique journey...
from a Canadian mine to your beautiful diamond jewelry
Canadamark is world-renowned for its commitment to ethics and transparency. All mines that are part of the Canadamark program must meet Canada's stringent environmental regulations, and many go above and beyond. Canadamark diamonds are tracked through an independent, audited process at every stage, from the mine of origin to the polished stone - and finally to you. Learn all about CanadaMark here.