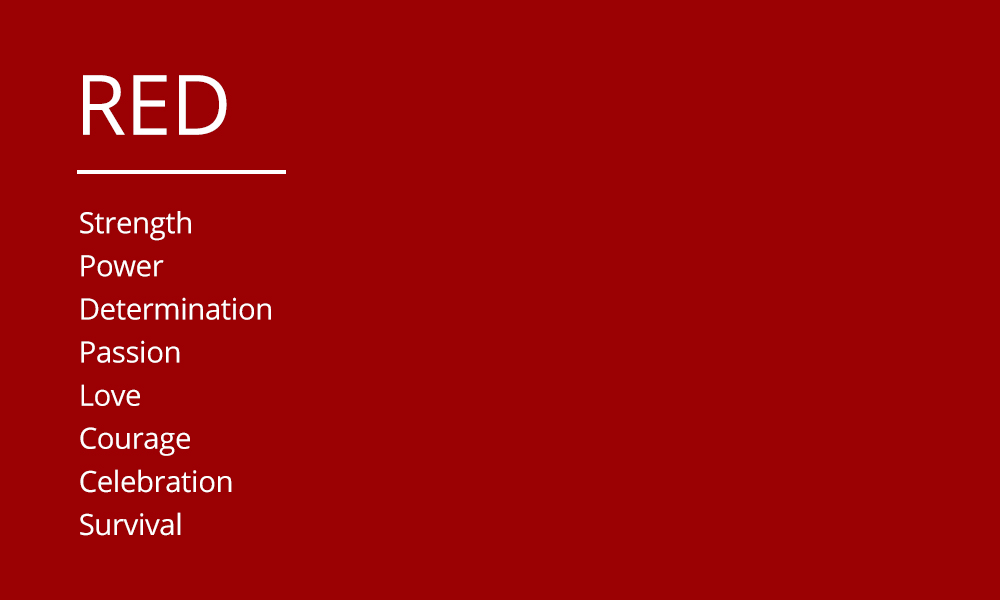 Strength.
Power.
Determination.
Passion.
Love.
Courage.
Celebration.
Survival.
SYMBOLISM & POWER OF COLOR
Color... it is powerful and evocative. It can change your mood or tell a story... and it is saturated in symbolism.

Welcome to my Blog, where I share with you fun and interesting information about color and other topics that will inspire you to unleash your fearlessness. In this post, I reveal some of the secrets of the most ravishing of colors - RED.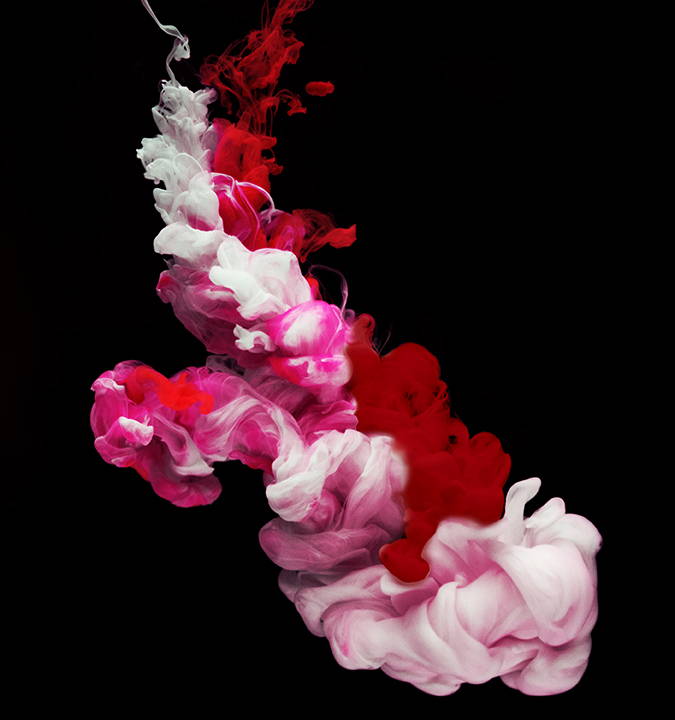 There is something primal about our attraction to red. The color of blood and burning embers. Intense, Firey. Evocative.
So fascinating, it is a color that vividly expresses extreme opposites: life & death, love & fury, courage & danger, rebellion & celebration, virtue & seduction - in other words, PASSION in all its forms.

Red is like the blood of the beating heart, the ultimate symbol of love.
Attention-grabbing and emotionally intense, the color red has been evoking feelings of passion, desire and love from time immemorial. In fact, both the ancient Greeks and the Hebrews considered red a symbol of love - as well as sacrifice.

Hmmmm, isn't that interesting... the color of love, also has a dark side.
Red is the cool most associated with with hatred, anger, aggression and war.
Red was the color of Mars, God of War. Roman soldiers wore red tunics and the Generals were clocked in scarlet and would have their bodies painted red to celebrate their victories. In the same breath, warrior red conjures up images of courage and survival and, of course, danger and defeat, fire and fury.
Red can also be interpreted as the color of life itself... like blood coursing through our veins... Interestingly, in Biblical terms, the first human life was "Adam," a name in Hebrew that shares etymological roots with the words "red" and "ground."
Red is even rather rebellious. During the French revolution, anti-royalists wore the "bonnet rouge" - the limp, brimless red cap synonymous with freedom and the pursuit of liberty. As we move through the 20th Century, the red flags of both the Bolshevik and Chinese revolutions soon become the symbols of communism and oppression to Western eyes.
In China, red represents happiness, beauty, vitality, success and good fortune, and brides still wear red wedding gowns. Red is also one of the most powerful colors in Indian culture, evoking fire and purity like that of the Hindu Goddess Durga.
There is so much more that can be said about the color red, but one thing is for sure: no matter where in the world, whether ancient or modern times, the flares of passion are always red.
WHAT DOES RED AWAKEN IN YOU?
Scroll through to discover the symbolism of red and harness its power when yo step out into the world.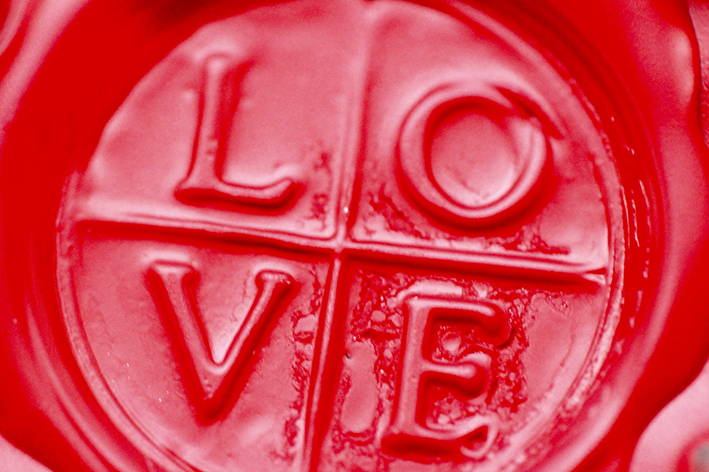 Red is the color of a beating heart, blushing cheeks, ruby lips, and red roses... All powerful symbols of love.

The color of blood, red has historically been associated with bravery and the will to triumph.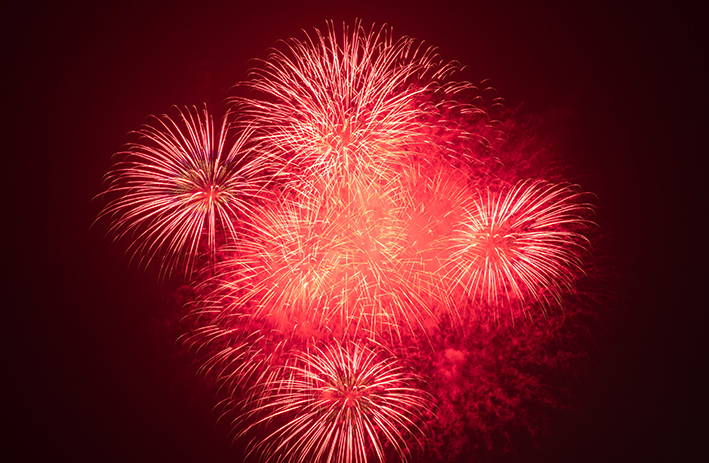 It is the color of fanfare and fireworks. Red carpets, Valentine's, Christmas and 99 luftballons.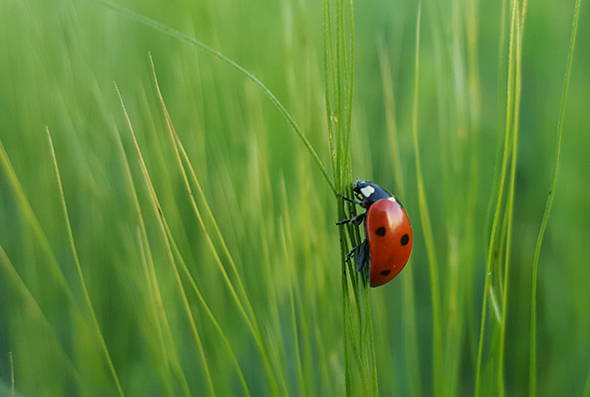 In China and India, red expresses happiness and good fortune. And that's maybe why the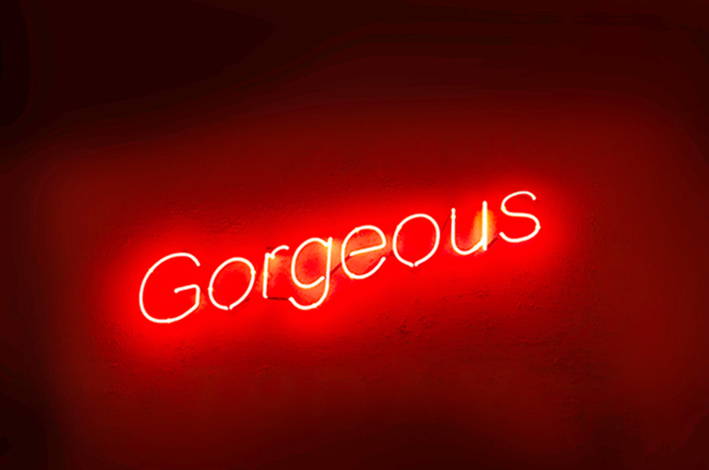 Ever reached for something red in your closet, thinking "Oh, yes, this will definitely make a statement."?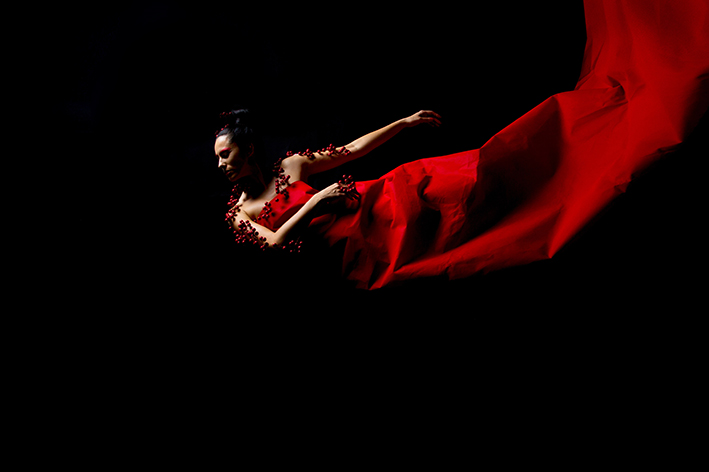 A symbol of status since the early Roman times, red helps you tap into your fearlessness and strength.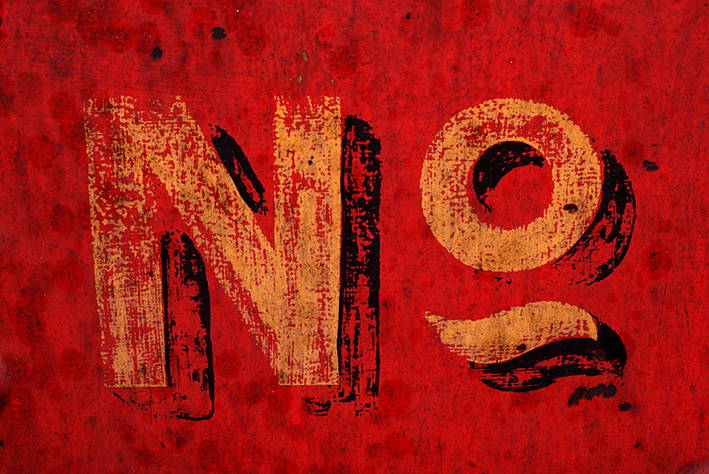 Warning signs, red flags, fire trucks & the international sign for "no" (circle with a red slash) use red to alert us.

There is a shade of red for every woman.
There are so many different shades of red. Here are just a few eye-catcehing reds. Scroll through to discover the one that bests expresses the passion in you.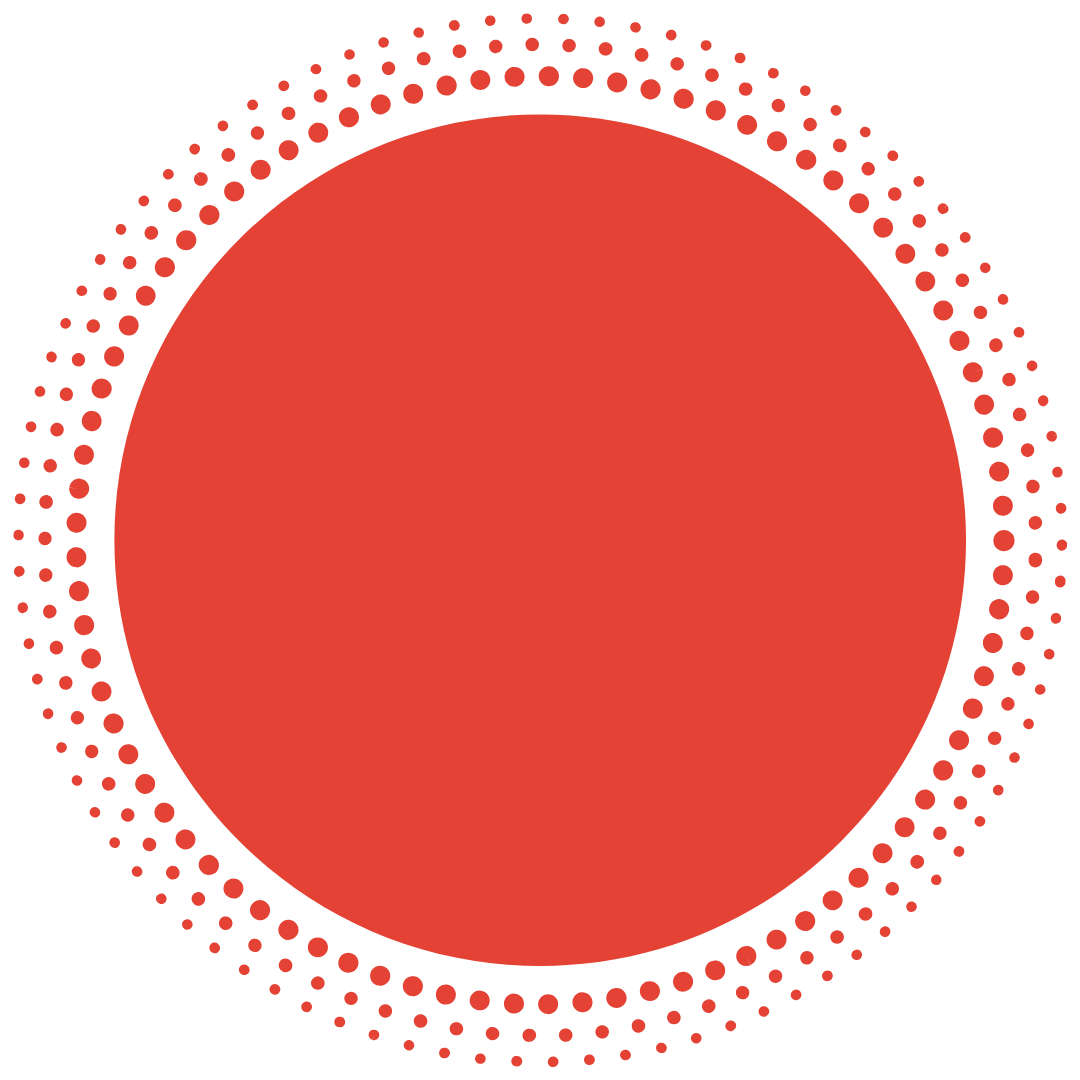 Classic and timeless... Originally made from cinnabar, Vermilion is a bright red pigment widely used throughout the ages in paintings, illuminated manuscripts and lacquerware.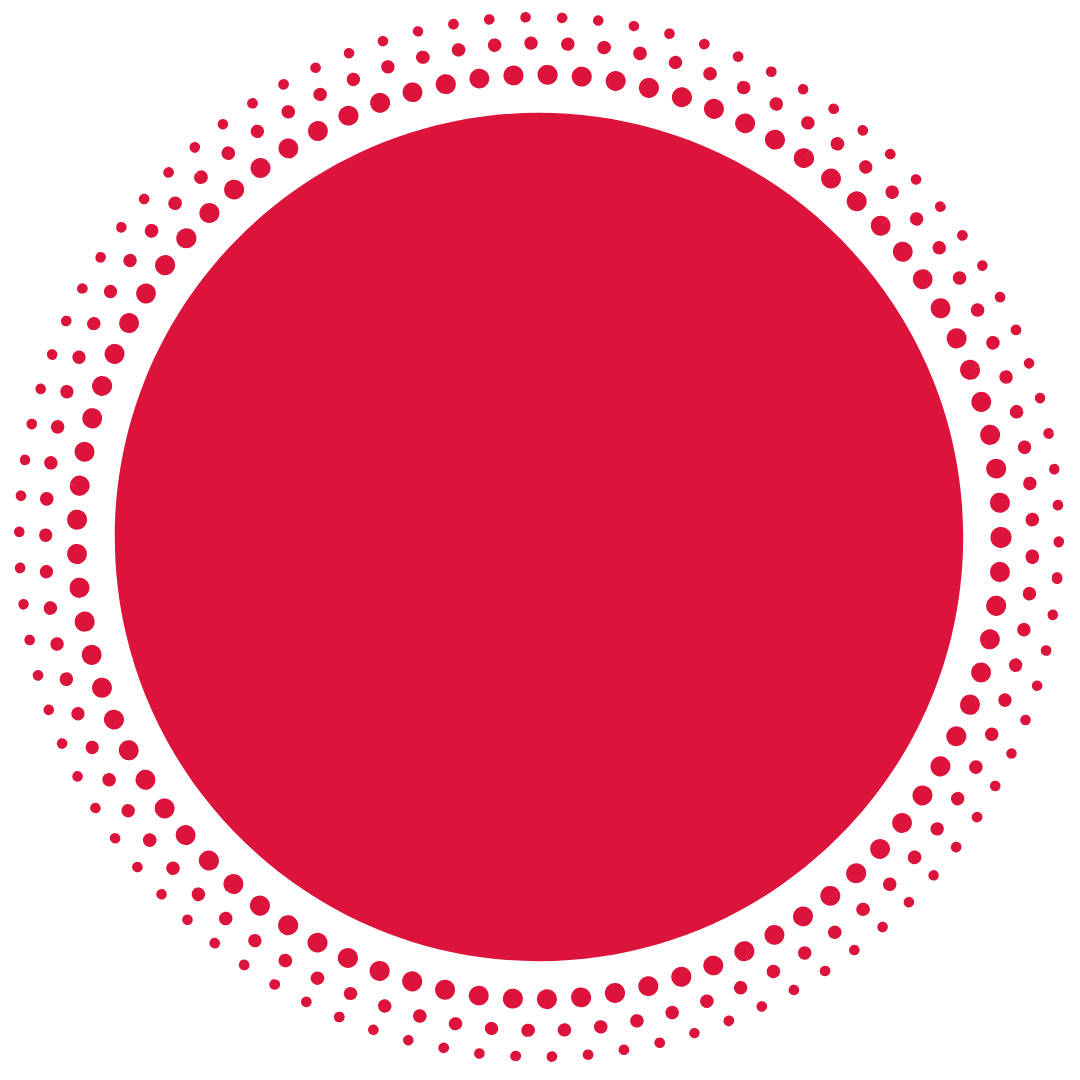 A sensuous, rich red with a hint of blue or violet... Originally made from the Kermes vermilio insect, crimson has long been associated with status and desire.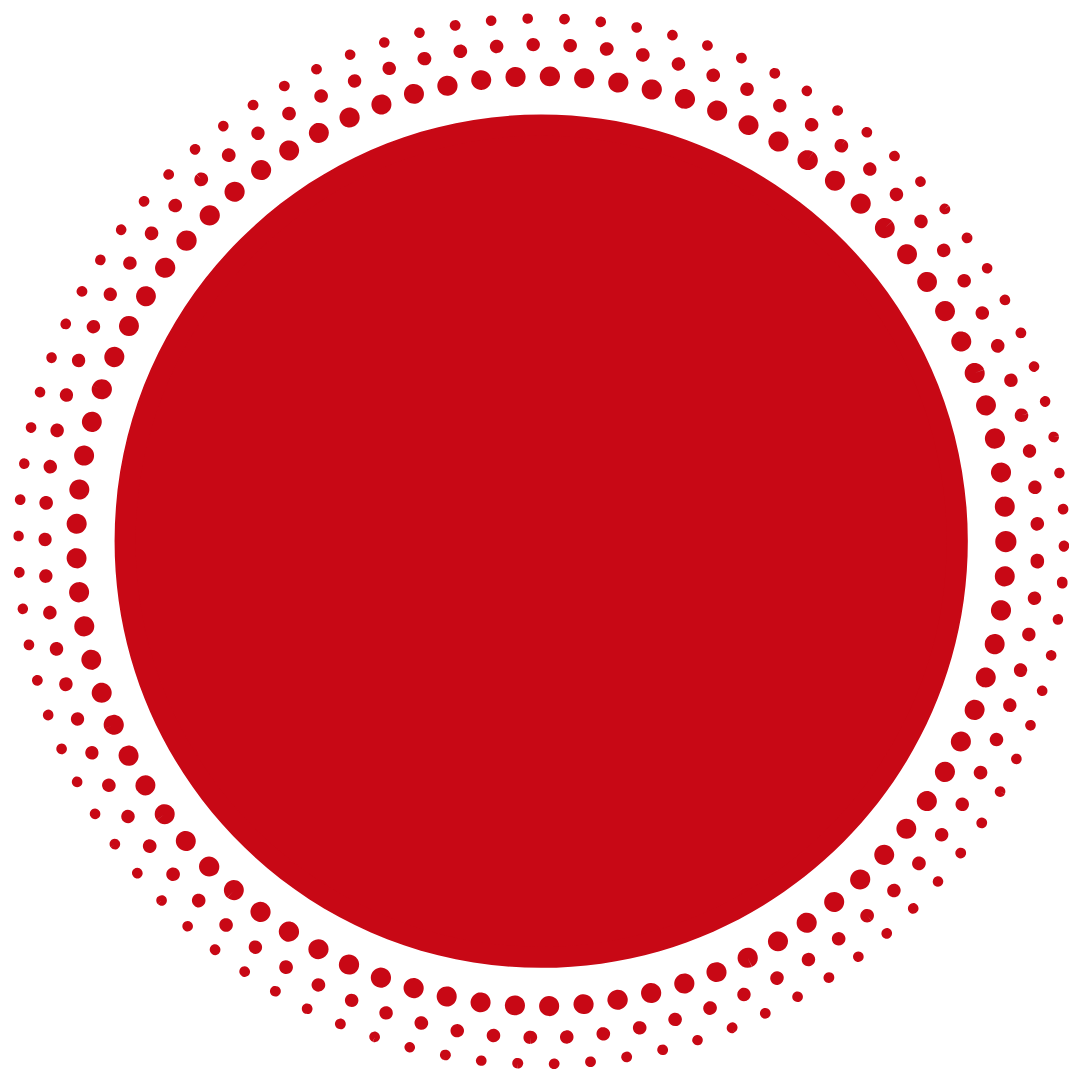 You can almost picture the Carnival masks and elaborate robes... Venetian red was historically made from hematite and often used in Italian Renaissance painting.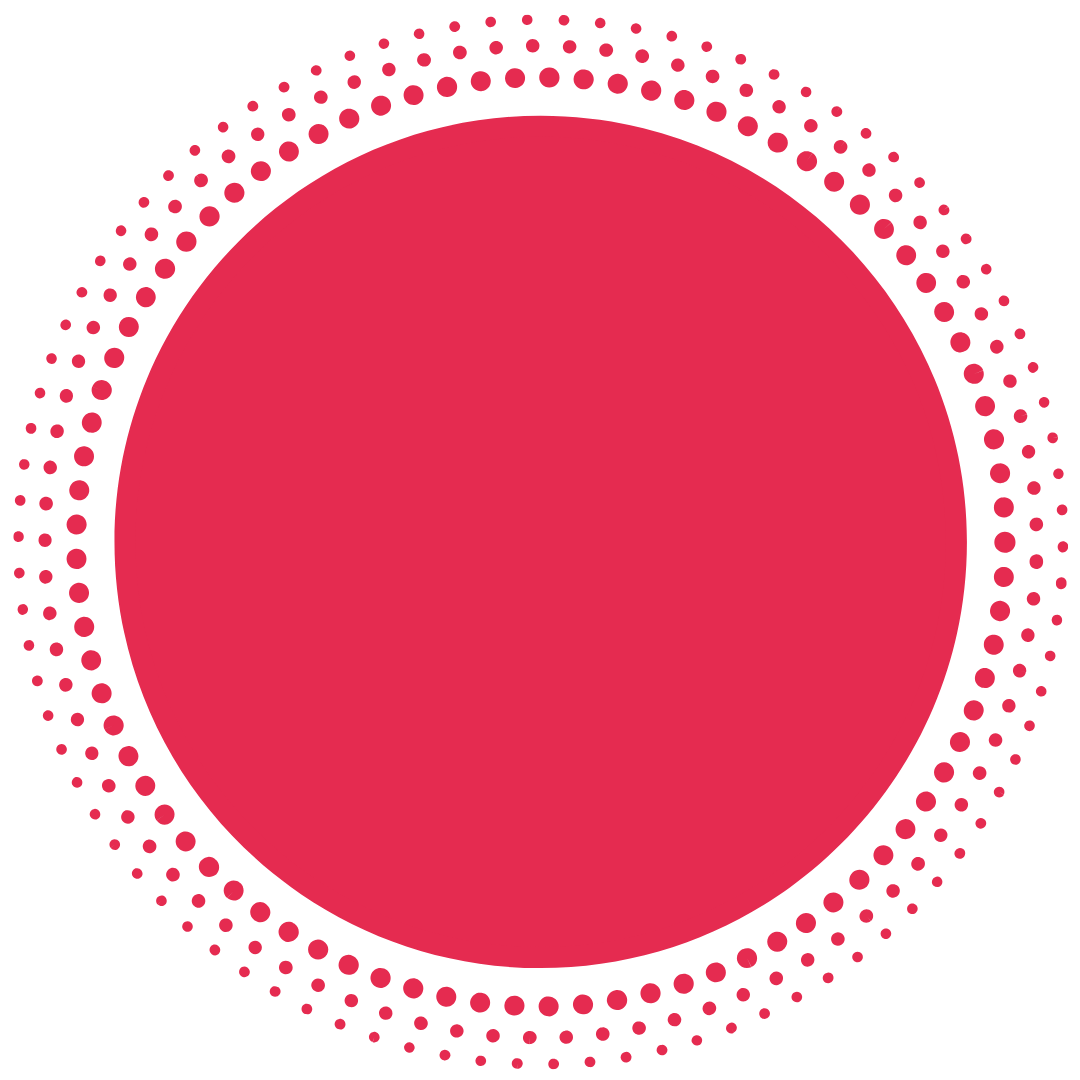 A sweet take on the bolder reds, Amaranth is a rosy red that gets its name from the Amaranth plant, which symbolizes immortality and unfading affection.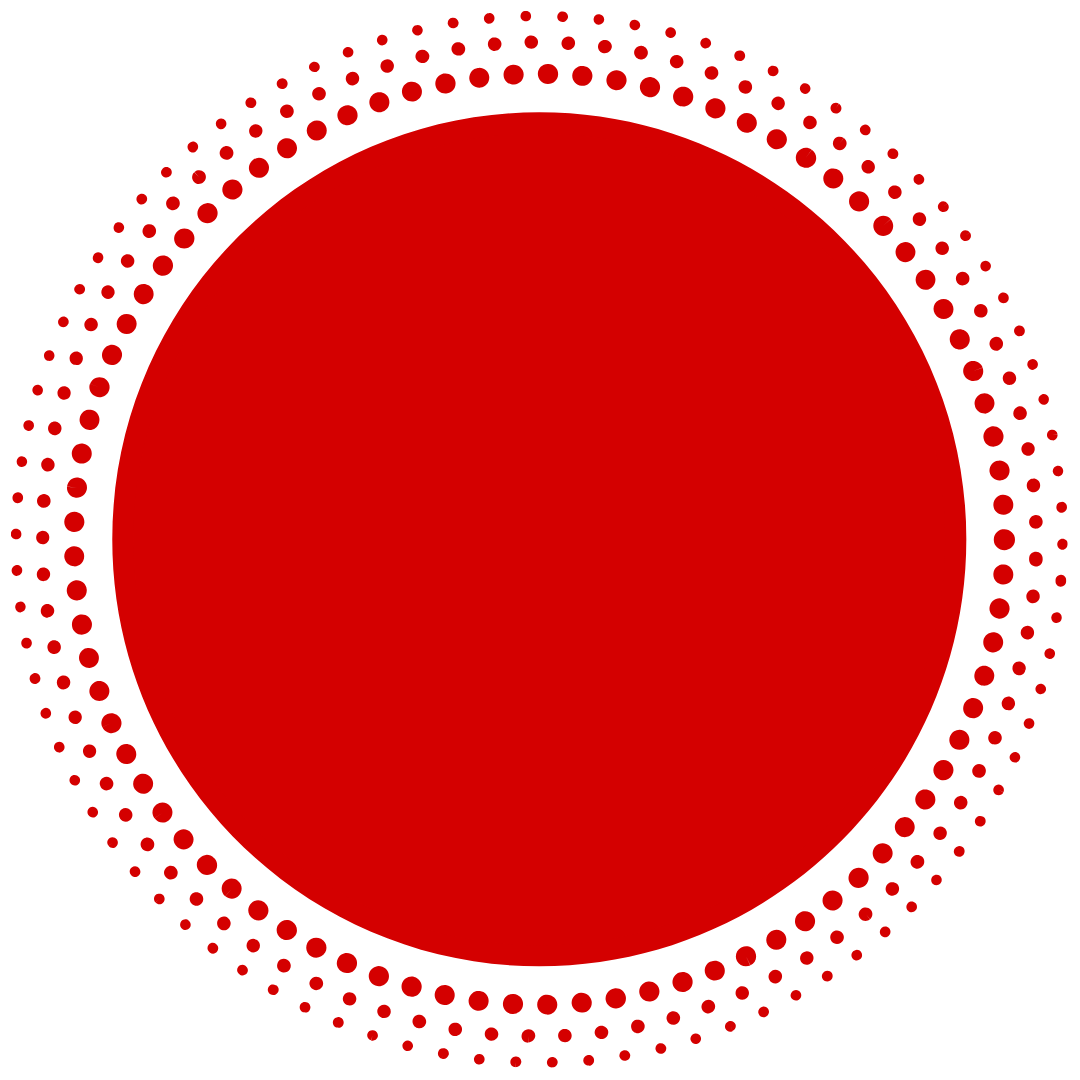 Gentlemen - and women - start your engines and may the best, most fearless win. This color literally translates to "racing red" and is the color of Italian race cars.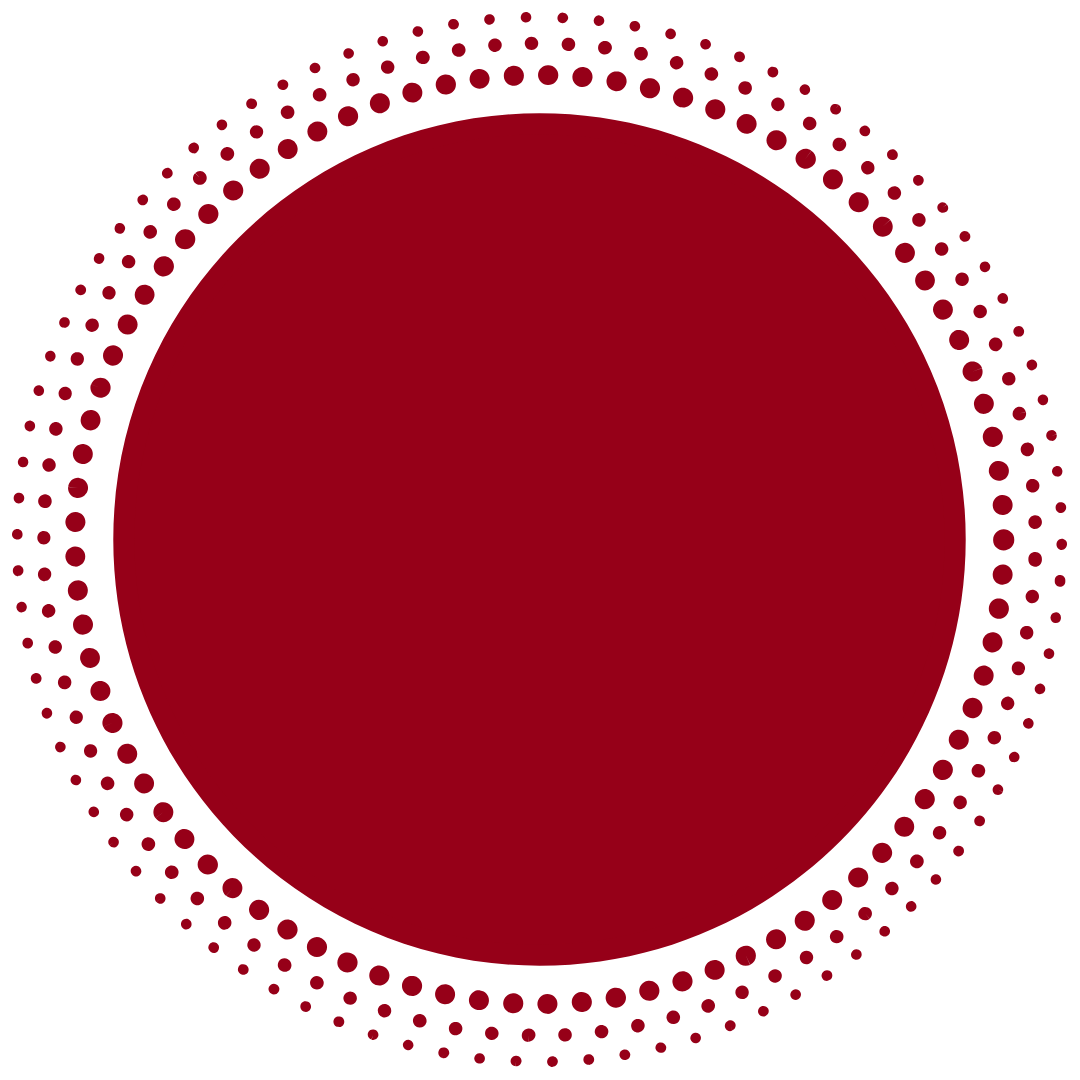 A little deeper and subtly sultry, Carmine red is slightly purplish, and is eerily similar to the color of blood. A red that epitomizes strength, triumph and life.
Let the
Power of Red Inspire You.
Our beautiful Earth has created some breathtaking gems in the red palette. Here is a sampling of red gemstones. I have given approximate prices so you can start imagining your own exclusive piece of jewelry created with a red gemstone. *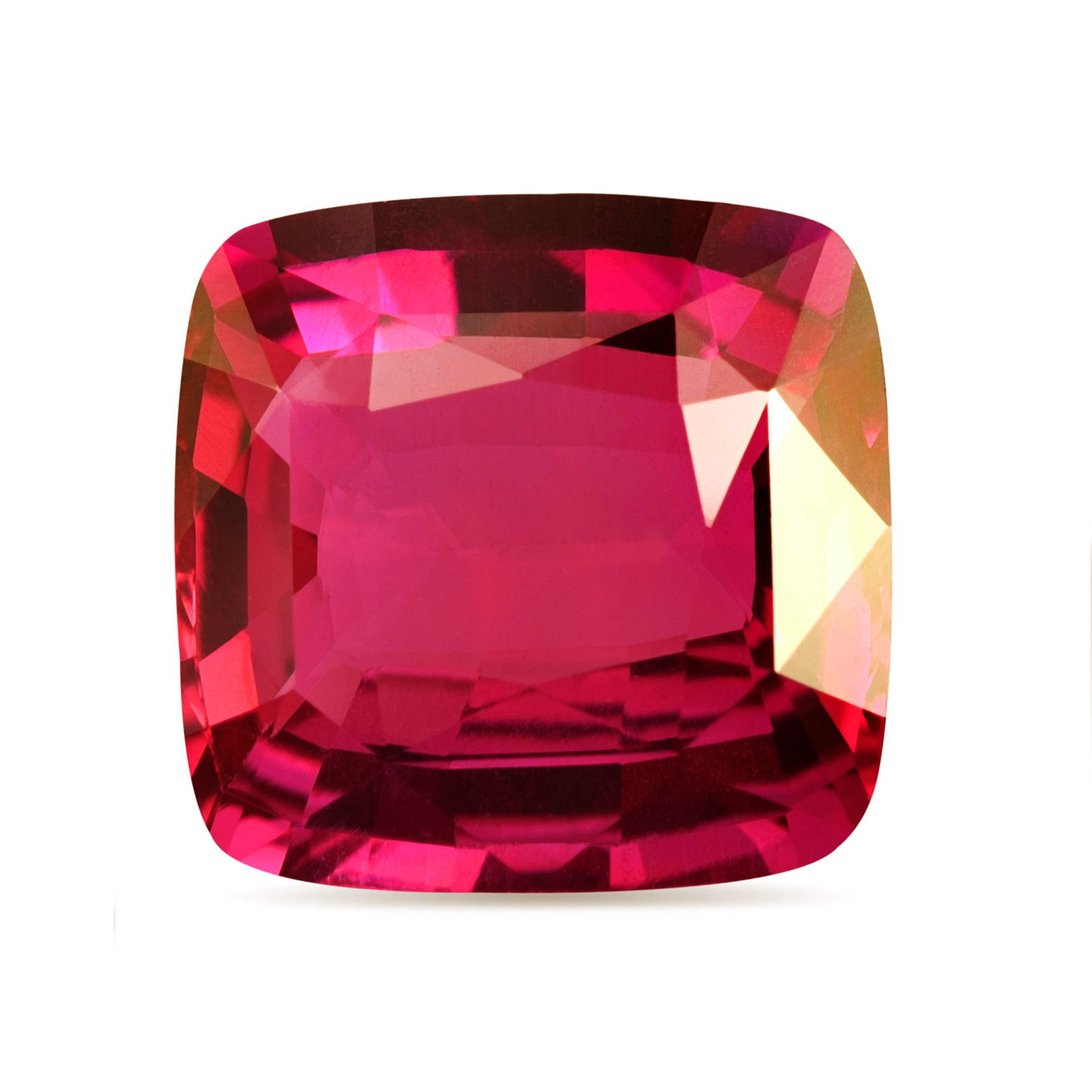 Ruby is the July birthstone. At almost 1 carat, a stunning specimen like this is highly coveted. Price varies dramatically with quality.

$3000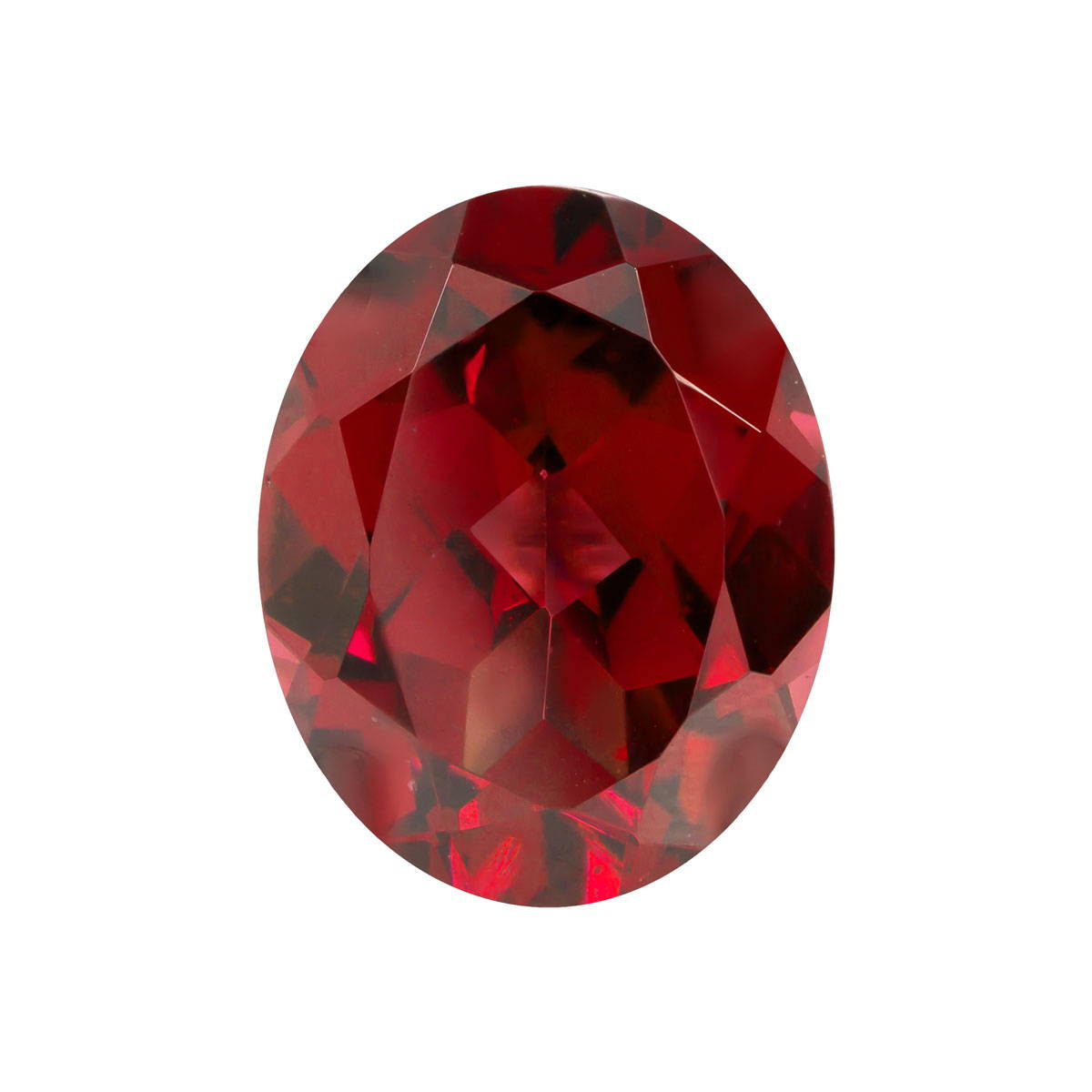 Found in jewels of Egyptian pharaohs and signet rings of ancient Romans, Garnet is long associated with nobility. Approx. 6x4mm
$150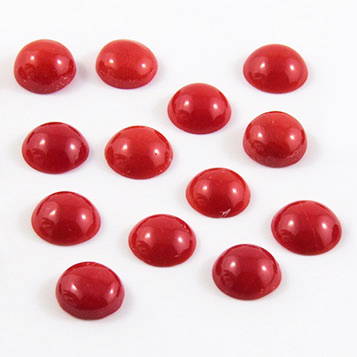 Sourced in Italy, this coral is reminiscent of Vermilion Red. Stunning in a pendant or ring.
Approx. 5mm diameter.
$120 each.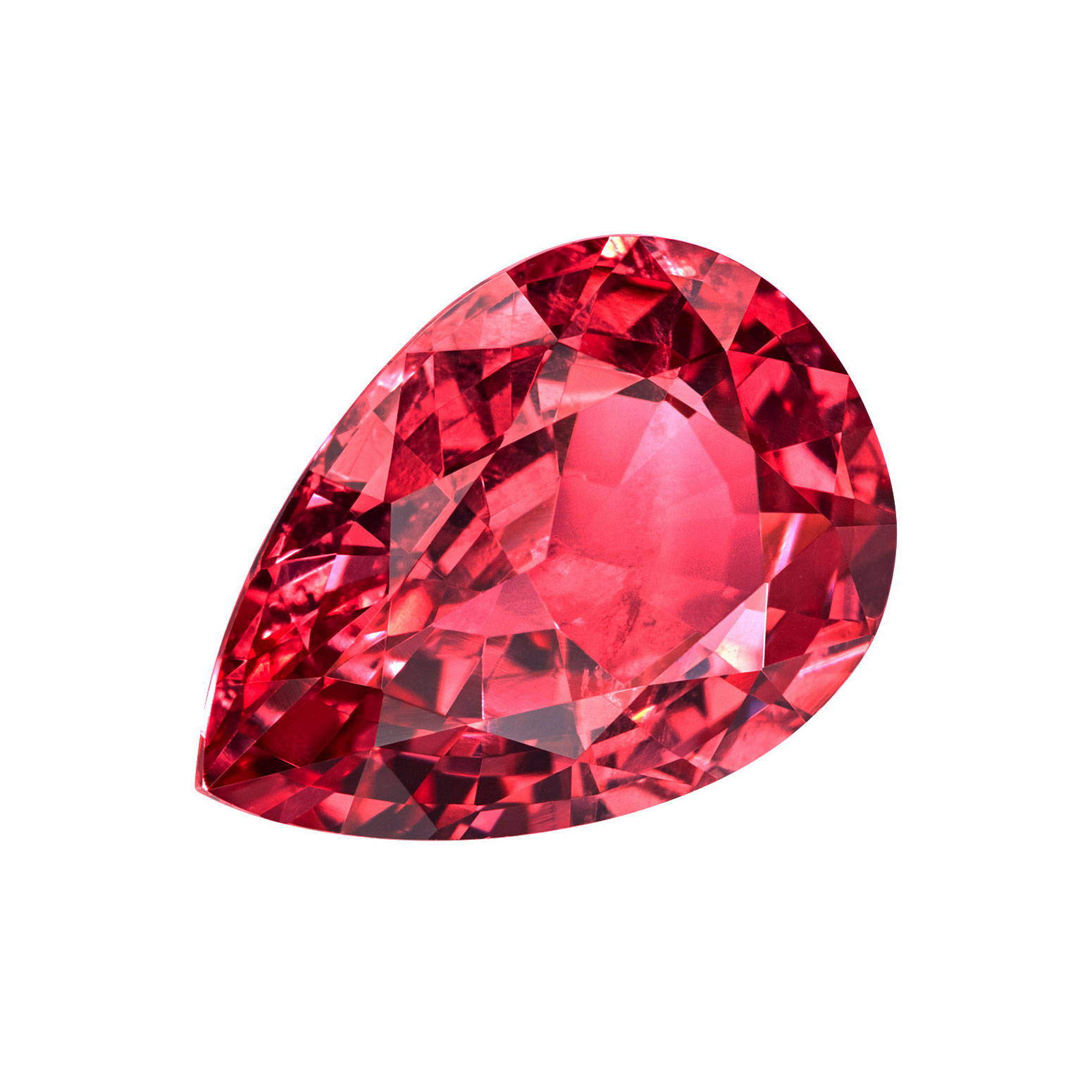 Feeling regal? The famous 14th century Black Prince's Ruby in the British Imperial Crown is actually a spinel! The one shown here: 5 x 3mm
$220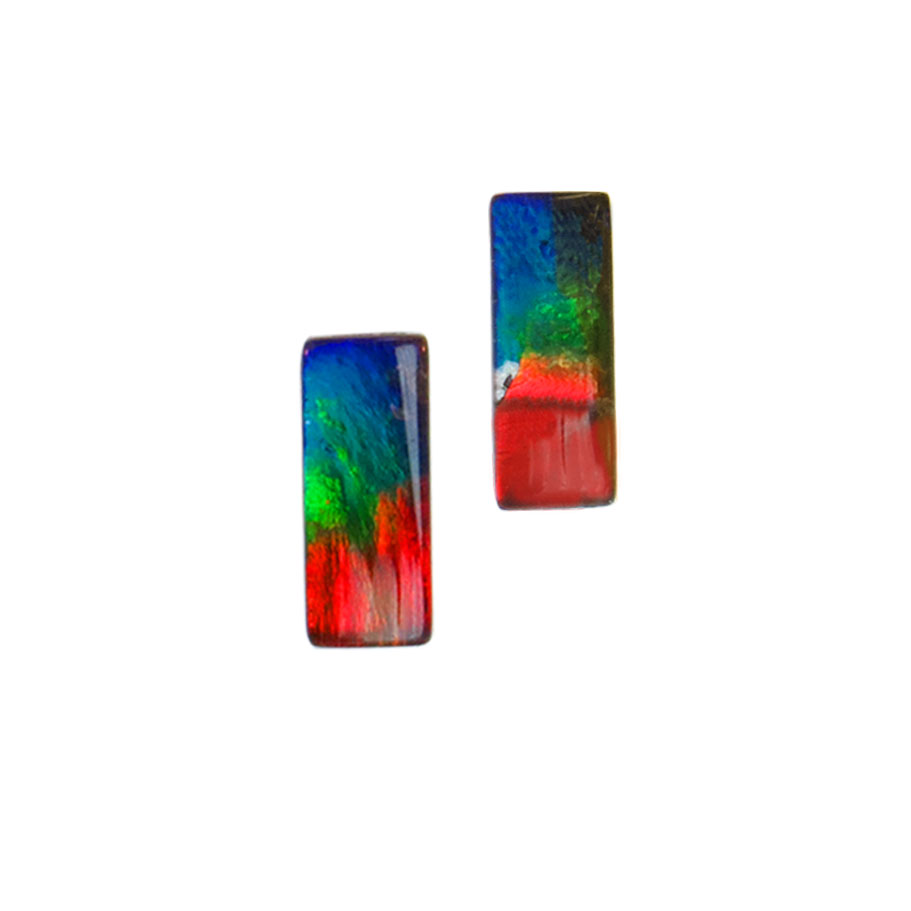 Ammolite - a show-stopping, ethically sourced gemstone that literally lights up like aurora borealis. From Banff, Canada. 10 x 4 mm.
$120 each
* Please note: gemstones shown are examples only. Prices, selection, sizes, color and availability subject to change.
OH RED...
YOU MAKE WHITE BLUSH!
We all know that when you mix red with white, you get pink.
When you think of red, you think of love and passion, while white evokes softness, illumination and sincerity. Therefore, pink is the perfect combination of both.
Together, they tell the story of genuine human connection, of the purest forms of love. A love you would celebrate with pink roses, rather than red.
WHY ISN'T RED RUBY THE FEBRUARY BIRTHSTONE?
First of all...
Happy Birthday to all the July Babies! Your Birthstone is RUBY.
Did you know that red and rubies share a lot of symbolism?
Firstly, the name "ruby" comes from the Latin ruber, meaning red.
A symbol of love, passion and romanticism, rubies were believed to hold the power of life. Much like the color red, rubies also symbolized health, wealth, wisdom, and success in love during Medieval times.
Today, rubies remain one of the most prized gemstones in the world.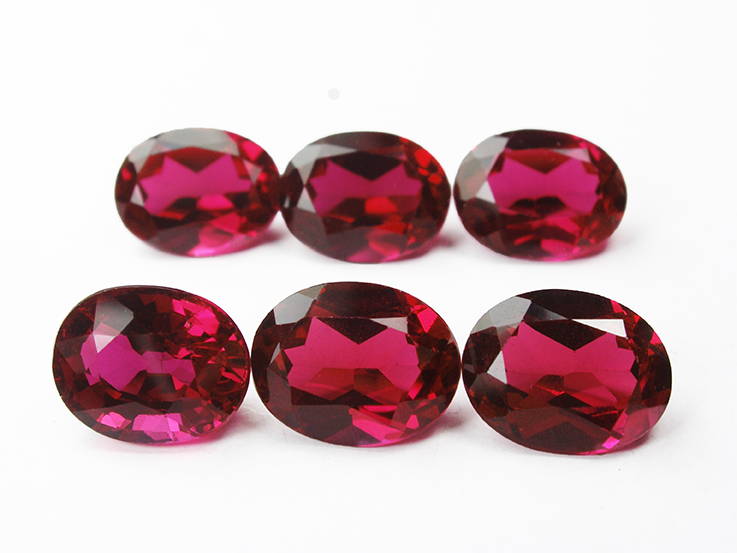 SHOP RUBY RED GIFT IDEAS FOR YOUR SPECIAL JULY BABY
Liquid error (templates/article.gem-386811527213-template line 49): product form must be given a product
Let's talk live with a Zoom consultation. It is a wonderful way to connect, get to know each other, and explore your jewelry needs – no matter the distance.